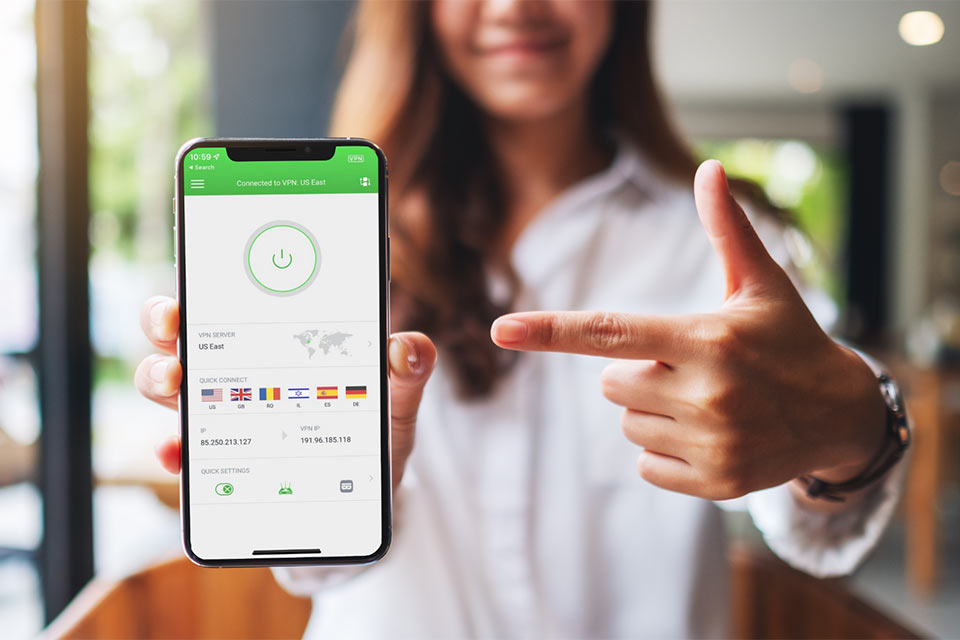 It's like Harry Potter's invisibility cloak, but for your online life. So why is PIA so popular, you ask? Well, let me break it down for you in my own way.
Read here if you need to understand what a VPN is.
First things first
PIA has more servers than you can shake a USB stick at. I'm talking over 35,000 of these server thingamajigs spread across 91 countries.
No matter where you are in the world, you're bound to find one nearby. They've even got special servers for stuff like torrenting and streaming, as if servers had secret superhero powers. They've got WireGuard support too, which I assume is like a fancy cord for your internet.
Now, let's talk security, which is important, right?
They've got this military-grade encryption thingamajig called AES-256. It's like wrapping your data in a digital fortress made of titanium. Plus, they use OpenVPN and WireGuard – these are the gatekeepers to your internet castle.
For added superheroic measures, they've got a kill switch to protect you if your VPN connection decides to take a nap. And they're really into leak-proofing – DNS leak protection and IPv6 leak protection. It's like PIA is your personal plumber, making sure there are no leaks in your internet pipes.
Oh, and they promise not to keep any logs, so they're not scribbling down your internet escapades in a secret diary.
But wait, there's more!
PIA isn't just about security; it's your ticket to streaming heaven. With dedicated servers for streaming, you can unblock your favorite content from around the globe.
Say goodbye to region-locked shows and hello to movie nights with friends from different continents. PIA's servers ensure smooth streaming without buffering hiccups. It's like having a VIP pass to the entertainment world.
Features?
PIA's got 'em in spades. You get unlimited bandwidth and data, meaning you can Netflix and chill to your heart's content. You can also connect as many devices as you have relatives, and even the annoying cousin who insists on playing online games during Thanksgiving won't slow things down.
They've even thrown in a built-in ad blocker, so no more dodging pop-ups like you're playing a real-life game of Whack-a-Mole.
If your VPN connection plays hide-and-seek, don't worry – the kill switch is there to tag it back in. Plus, they've got more leak protection than a plumber convention, with DNS leak protection and IPv6 leak protection.
WireGuard is on the guest list too, making sure your internet party stays exclusive. There's even this mysterious thing called "port forwarding" and "split tunneling," which sounds like a magic trick from a Harry Potter movie.
Pricing?
Now, let's talk moolah. PIA won't make your wallet cry. Their monthly plans start at just $11.99, and they even have discounts for long-term commitments. If you're not sure, they've got a 30-day money-back guarantee, like a "try before you buy" deal.
There's a special deal for our readers, Save 82% when you get a multiyear plan!
Need help?
PIA's got your back 24/7. You can chat with them live, and they'll send you emails with friendly tech advice. They're like your personal IT cheerleaders.
In conclusion
PIA is like the trusty family minivan of VPNs. It's got a bunch of cool features, keeps your secrets safe, and it's not gonna make you sell a kidney to afford it.
So, whether you're a tech genius or just a regular Joe trying to avoid hackers, PIA's got your back. Just don't ask me to explain WireGuard again; I'm still not sure if it's an electric fence or a secret handshake club for servers.